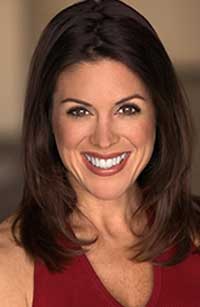 More pictures of Connie...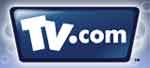 Constance (Connie) Ramos
Award-winning scenic designer - Dancer - Singer - Actress - Original cast member - Extreme Makeover: Home Edition

From architecture to color composition, the multi-talented Constance Ramos can make any space into a magnificent and inspiring abode. The inventive designer/architect has had her hand in countless arenas throughout the years. Her latest endeavor is the new HGTV series Color Correction!

Constance is instantly recognizable from her lead role in ABC's hit series Extreme Makeover: Home Edition. She has also worked with renowned architect I.M. Pei, designed Barbie products for Mattel, worked hands-on with the Imagineers at Disney, created stage sets for rock concerts, acted in films and was a star cheerleader for the Kansas City Chiefs. To say that Constance has lived an exciting life is an understatement! Ramos' passion for design came early on and was greatly influenced by her father, also a distinguished and respected architect.

Before graduating with a degree in architecture she spent much of her time helping out at her father's firm. "I loved being around such passionate and creative individuals at my father's firm. I learned more than I ever imagined I could and it was incredibly inspiring to be around everyone there. By the time I finished high school I had as much experience as people half-way through architecture school." Ramos takes her knowledge of the design world to create a dream dwelling for any homeowner. She can single-handedly turn a bleak space into an area that is not only visually stimulating but emulates the personality of the client. On her HGTV series, Color Correction, Constance tackles a variety of color disasters for homeowners across America by identifying the problem and creatively executing the perfect color fix, including using the right paint tones, fabric, flooring, window treatments, accent pieces, accessories and even lighting to get the look that the homeowners were originally trying to accomplish.

The unsurpassed talent of Ramos distinguishes her above the rest. Each of her projects comes from a combination of expertise, passion, creativity and individuality. "Each day I work I see an opportunity to create something. Whether it be completely empty area or a space that needs renovation there is so much beauty in the world that is just waiting to be captivated by our living spaces and I feel fortunate that I'm the one who can make that difference in people's lives."

Connie is a Kansas City native and is a part of the Miller-Marley family. "My greatest joy has been dancing at Miller-Marley, whether as a student…or as a teacher! I've learned everything I need to know about performing and discipline and the pure delight of doing something you love at Miller-Marley. The people there are my lifelong friends. They are my family!" Connie has been a student at Miller-Marley and returned as a teacher of dance, theater and voice. She remains close to her dear friends at the studio and to the students she feels privileged to have taught. "I'm so proud of all of my wonderful students! I brag about them constantly….they're my kids!," she says. "Being at Miller-Marley is one of the greatest experiences of my life!"
For more information of Constance , visit her website at www.constanceramos.com or contact ink public relations at 310.860.0806.