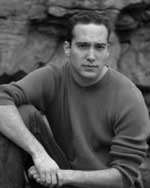 Roger Barbieri II

Roger Barbieri, a native of Overland Park, KS, graduated from Seton Hall University with his BA in Communication and Minor in Music - Vocal Performance. For the past 2 years Roger has been been traveling the country with the National Tours of "Will Roger's Follies , Strarring Larry Gatlin" (Wrangler), "Crazy for You" (Mingo/Cowboy Trio), "The Scarlet Pimpernel" (Farleigh). However, it all started in Italy on the European Tour of "West Side Story" (A-Rab; Riff, Tony u/s).

Roger's most recent regional theater performance was at the famous Guthrie Theater where he had the pleasure of working for Tony adorned director Joe Dowling in the tremendously received production of "The Pirates of Penzance" (Pirate/Policeman). Other favorite regional credits include: "Grease" (Danny), "West Side Story" (Tony and Riff), "42nd St." (Billy Lawlor), "Oklahoma" (Curly), "Sound of Music" (Rolf), "Pirates of Penzance" (Frederick) and many more.

Film credits include "Catch Me If You Can", "The Cookout", and half a dozen informational and educational videos produced by Opus Communication.

Some of Roger's greatest memories come from performances with such legendary singers as Marilyn Maye and Larry Gatlin.
Roger was a dance student of Shirley Marley , Brian McGinniss, and Anne McKrowski at Miller Marley Schools of Dance and Voice for 8 years and is trained in jazz, tap, and ballet. His vocal training was in Kansas City for 8 years under Dr. David Yoss, and then continued at Seton Hall University under the direction of Professor Jenette Hile and Professor Bill Sempier. At Seton Hall University, Roger competed for and later captained The Brownson Speech Team and in 2001 won the National Title in Duo Interpretation at the AFA/NIET.

Roger is currently working on his first CD which he hopes to have finished in the next 6 months, and attributes all of his success to the love and support of his family. Without them, none of this would have ever been possible.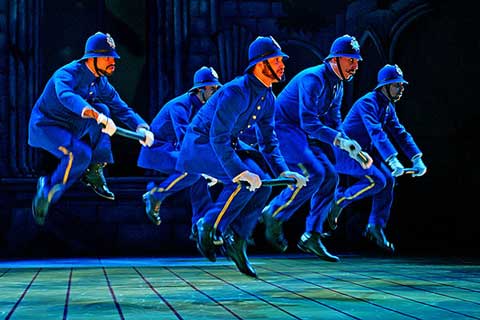 Roger- front & center: Pirates of Penzance