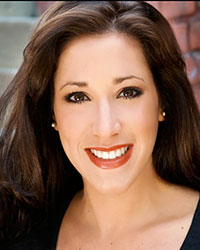 Celia Thompson


Celia Thompson is a proud Miller Marley alumni. During her time as a Miller Marley Entertainer her love of the stage was sparked and led her to pursue a Musical Theatre degree from Missouri State University. After graduation, Celia worked for years in Branson as a singer/dancer in productions such as Lost in the 50's, Celebrate America, and Joseph and the Amazing Technicolored Dreamcoat. In 2004, she left the midwest and headed to New York City to continue her career. Celia was fortunate to earn membership in the Actors Equity Association and perform all over the country in musical theatre productions.

In 2010 she returned home and married David Thompson, also a Miller Marley alum, and together they are active in community theatre in our area. They now have two daughters who are 3rd generation Miller Marley dancers!

Celia loves being part of the Miller Marley family and hopes to inspire young students just as she was inspired so many years ago!