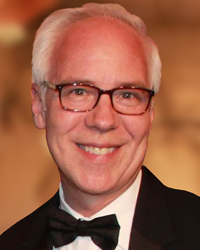 Brian McGinness email
Miller Marley School Director
Setting others up for success is the greatest gift we can give as well as receive.
~ Brian McGinness, School Director - Miller Marley School of Dance and Voice


Brian McGinness has danced with the State Ballet of Missouri, Kansas City Ballet, Westport Ballet, Omaha Ballet, Susan Warden Dancers, Dick Pond Dance Ensemble and the City in Motion Dance Theatre.

Brian has appeared as a guest artist with the Lyric Opera of Kansas City, University of Missouri, University of Kansas and the Heartland Men's Chorus. As a young ballet student, he participated in the Joffrey Ballet School and the School of American Ballet summer programs in New York City. Brian has studied with renowned dance teachers such as Todd Bolender, Una Kai, Eric Hyrst, Ron Sequoio, Elizabeth Hard, Susan Warden, Richard C. Pond, Eckart Hinderick, Vicki Allen-Reid and Tatiana Dokoudovska.

Some of Brian's favorite ballet roles include Soloist, Bolender The Still Point; Tea Lady's Husband, Bolender Souvenirs; Herr Drosselmeyer, Soldier Doll, Mouse King, Spanish, Chinese, Russian, Mother Ginger, Cavalier The Nutcracker; Sailor, George Balanchine A La Francaise; Father, Balanchine Firebird; Soloist Tom Rudd Mobile; Mother, Lou Christiansen Filling Station; Peter, Sequoio Peter and the Wolf and the Men's Solo; Weber Carmina Burana.

For twenty-four years Brian directed the Miller Marley Entertainers and now he has taken over directorship of the Show Biz Performers. In 1994 he directed the Entertainers in their Disney World and Epcot performances. In 1992 Brian directed the Entertainers at the World's fair in Seville, Spain.

He has choreographed Musical of Musicals, The Musical!, Jerry's Girls, Secrets Every Smart Traveler Should Know, The Gifts of the Magi, Romance, Romance, Marry Me A Little, High Hat Hattie and Noel and Gertie for Quality Hill Playhouse. He has choreographed Ruthless! and Love, Valor, Compassion! for the Unicorn Theatre, The Merry Widow for the Civic Opera Theatre and Merrily We Roll Along for the UMKC Department of Theatre. He has also choreographed for The Theatre in the Park in Shawnee Mission, Blue Valley Youth Players, Blue Valley North High School, Camp Center Stage, Shawnee Mission South High School and Theatre for Young People.

For the Miller Marley Youth Ballet Brian has choreographed The Class, Sail Away, Winter Solstice, Tutu Disco, London City Nights and A Fresh Aire Christmas for the MMYB and MMYB 2. He has directed and choreographed Once Upon a Mattress for the Blue Valley Youth Players and Brigadoon for Gladstone Theatre in the Park.

For Theatre in the Park in Shawnee Mission, Brian has had the honor of directing and/or choreographing Annie, Peter Pan, Oliver, Damn Yankee's, Brigadoon, West Side Story, Mame, 42nd Street along with Shirley Marley and Grease along with Shannon Durig, for which they won a "DEMMI Award for Best Choreography". He choreographed Footloose for director Phil Kinen and again won another "DEMMI Award for Best Choreography". Today, Brian enjoys choreographing original dances and production numbers for the Show Biz Performers.

Brian has won the "DEMMI Award for Best Director" three times, Anything Goes in 2003, Crazy for You in 2004 and 42nd Street in 2008. Anything Goes won the "DEMMI Award for Best Show of the 2003 Season", Crazy for You won the "DEMMI Award for Best Show of the 2004 Season" and 42nd Street won the "DEMMI Award for Best Show of the 2008 Season".

Brian has been with Miller Marley since 1980 and is currently Director of the School. His first love is teaching. Brian loves to see each and every child reach for their dreams. He hopes you enjoy your experience at the Miller Marley School of Dance and Voice.