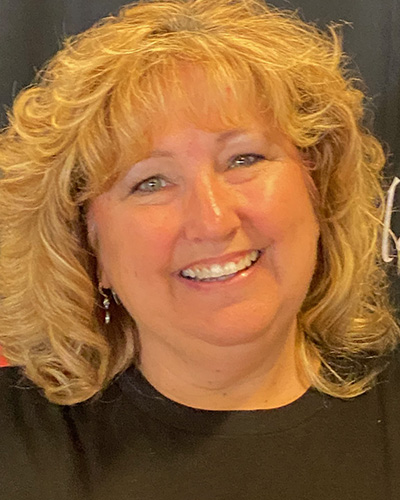 Ann McCroskey


Ann (Pinkerton) McCroskey was a Miller Marley student since age five and a member of the original Miller Marley Entertainers. She was a Miller Marley teacher for seven years before she moved to Chicago. She lived in Chicago for 8 years where she taught tap, jazz, and hip hop at four studios. She has been back at Miller Marley since 2000 teaching tap and jazz. Ann is currently the Director for the Miller-Marley Entertainers.

Her choreography has been featured by eight different groups at Disney World in Orlando, Florida, the General Foods "KOOL-AID" National Dance Team, Walt Disney's 100th Celebration, and the USA pavilion as part of the World's Fair in Seville, Spain.

Ann is a graduate of the University of Kansas where she founded and coached the KU Crimson Girls Dance Squad (now known as the Rock Chalk Dancers) for five years. She has been an instructor for NCA Pom Camps and choreographer for the KC Chiefs cheerleaders, National Silpada Convention, Shirley White Theatre at the Jewish Community Center, The Theatre in the Park, Chestnut Theatre, Barn Players, Camp Center Stage, Music Theatre for Young People, Blue Valley Youth Players, Coterie Camps, Starlight Blue Star Opening, and many local High Schools.

Shirley Marley has been in Ann's life since the age of five. She is grateful for the training, guidance, love, support and generosity Shirley has given her. Ann hopes to pass this along to her students.