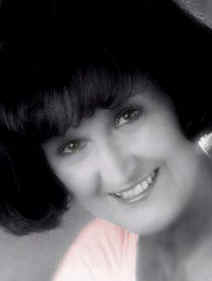 Shirley Marley email
Master Tap Instructor, Studio Owner

Shirley Marleywas born in Corydon, Iowa and prior to entering high school, moved with her parents to Kansas City. Shirley studied dance at the Virginia Loncar School of Dance and quickly was promoted from student to classroom assistant to teacher. Barely out of high school, Shirley was teaching for Virginia Loncar and carving out a solid gold reputation that was to last her entire life. In the early 1960's, Shirley inherited the dancing school from Virginia Loncar and by word of mouth built a premier learning center for the performing arts in the Midwest.

Shirley has traveled and studied extensively with noted teachers that include: Ron Lewis: Major Las Vegas choreographer, Gus Giordano: Modem Jazz; Chicago, Illinois, Buster Cooper: Modem Jazz; Dallas, Texas, Bill Graham: Tap; Oklahoma City, Oklahoma, Luigi: Luigi Jazz Center, New York City and the Classical Ballet: London Dance Center, London, England. Shirley spent many years attending the St. Louis Tap Festival where she studied with tap greats Savion Glover, Gregory Hines and Henry Le Tang and Robert Reed.

Shirley Marley has owned and operated Miller Marley School of Dance and Voice for 60 years. For nineteen years she served as the Director of the Kansas City Chiefettes and for nine years as the children's choreographer at Starlight Theatre. On three occasions she has been the recipient of Shawnee Mission Theatre in the Park's "Demmi Award for Outstanding Choreography".

It is not unusual for one to read a biography in a Broadway Playbill in which an actor or actress thanks Shirley. Master teacher, Shirley Marley is a Kansas City icon, whose name is synonymous with "tap." She has touched the lives of thousands of students, many of whom credit her as the person who most significantly contributed to their professional success.